Gran Melia Cancun ... Cancun
Stunning and spectacular, flowing structures in modern pyramidal design are topped with green-glass triangular domes, which in the darkness of night glimmer like a Mayan Oz- a fantasy from another planet so spellbinding is the architecture of this mega Resort!
Step into the center pyramid, in lavish marble with tropical vines cascading from the top of a 9 story atrium to the lobby level (2nd floor. The effect is amazing! A ceiling skylight filters sunlight over sunken Polynesian gardens on ground level, with ponds of gold fish, feathery palms and walkways to cedar decks with canvas umbrellas. It is an oasis perfect for a wedding.
Five adjoining pyramids are set in acres of sprawling lawns and manicured gardens, with an endless pool that flows horizontally with the Caribbean Sea. …

INCLUDES

* Round-trip Airfare, Taxes
* All-Inclusive Accommodations
* All Meals, unlimited drinks (incl. alcohol), snacks, tips and more...


| | | | |
| --- | --- | --- | --- |
| fr Atlanta | 7nts | fr $1227.87* | |
| fr Miami | 7nts | fr $1260.27* | |
| fr San Francisco | 7nts | fr $1262.87* | |
| fr Boston | 7nts | fr $1322.27* | |
| fr Baltimore | 7nts | fr $1334.27* | |
Call 1-877-336-8747
Mon-Fri: 9:30-7pm ; Sat: 11-3pm E.S.T.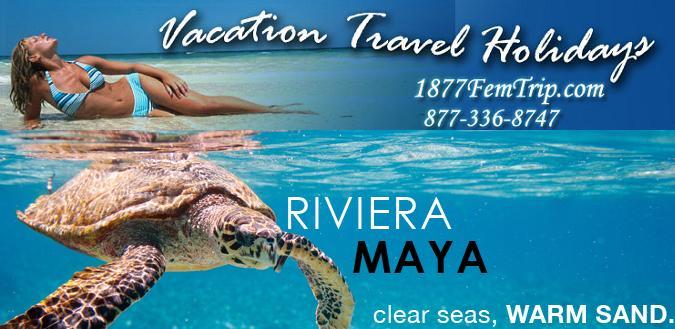 Last Minute Travel deals to Caribbean, Mexico, Hawaii and South America
HOW TO BOOK ONLINE
Select your departure, destination and the desired dates, and indicate total number of passengers.
if there are children - please indicate their age and increase total by number of children. Then click

After searching our specials - next page will show all hotels that are available on the dates you selected
Based on total # of Passengers - you will see a total price for each hotel - for all passengers, including air, hotel and taxes.