Oasis Viva - adults only ...
click HERE... for more Details, Pictures and Reviews...

Cancun
This hip, adults-only resort is everything you want for less. Oasis Viva has the best of both worlds; located steps from a relaxing beach and right at the heart of Cancunís shopping, fine dining and exciting nightlife. The resort offers a quiet and laid-back atmosphere, but a night on the town is never far away, and in the end it makes for an incredibly exciting, relaxing and affordable vacation.
**Oasis Viva is now Adults Only**
There are 5 RESTAURANTS
La Fuente - Indoor International buffet.
Koori Sushi Bar - Oriental specialties and sushi
Maria Bonita - Indoor Mexican restaurant and bar.
Happy Chicken - Chicken and Pizza.
The Wimpy - Sancks and Fast Food.
BARS
Lobby Bar - Live music some nights.
4 Outdoors Bars: Swim-Up Bar, Beach Bar, Snack Bar and Sushi Bar.

And in addition to 5 restaurants above that are already included in your cost,
there are now 2 EXTRA choices of premium gourmet restaurants: - Additional costs apply for Dos lunas and Cocoa.
Dos Lunas - Indoor a la carte Italian restaurant.
Cocoa - Open-air specialty seafood restaurant.

INCLUDES

* Round-trip Airfare, Taxes
* All-Inclusive Accommodations
* All Meals, unlimited drinks (incl. alcohol), snacks, tips and more...



Call 1-877-336-8747
Mon-Fri: 9:30-7pm ; Sat: 11-3pm E.S.T.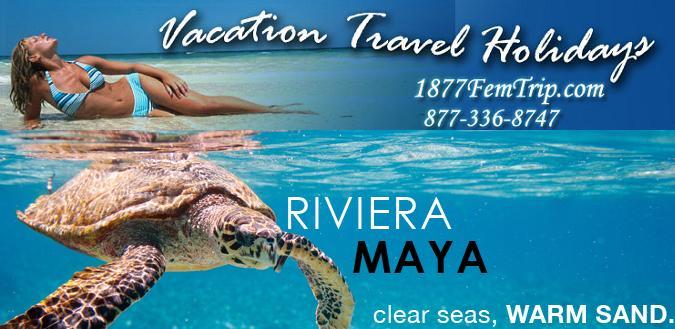 Last Minute Travel deals to Caribbean, Mexico, Hawaii and South America
HOW TO BOOK ONLINE
Select your departure, destination and the desired dates, and indicate total number of passengers.
if there are children - please indicate their age and increase total by number of children. Then click

After searching our specials - next page will show all hotels that are available on the dates you selected
Based on total # of Passengers - you will see a total price for each hotel - for all passengers, including air, hotel and taxes.